Mandarin High School Athletics
Coach Natalia Gonzalez enters her 17th year as the Head Softball Coach at Mandarin High School. Throughout her years at Mandarin she has compiled a record of 328-106, while guiding the Mustangs to 11 District Championships, 9 Gateway Conference Championships and 2 State Final Four appearances. She is a graduate of the University of North Florida where she played Centerfield for the Lady Ospreys. She is currently a Physical Education teacher at Mandarin High.
Head Varsity Boys Basketball
George McCleod was born in South Florida and raised at the Northern tip of Broward County in Deerfield Beach. He graduated from Deerfield Beach High School in 1995 where he was a member of the boys' basketball team, the orchestra, and the jazz band. In the fall of 1995, he was awarded a scholarship to play basketball at the University of North Florida (UNF) under the direction of Coaches Rich Zvosec and Sidney Green. In 1999 George McCleod received his Bachelors of Arts and Science majoring in Criminology with a minor in Sociology. After graduating from U.N.F., Coach McCleod began his coaching career as a men's assistant basketball coach at Florida Atlantic University in Boca Raton, Florida. Following his collegiate coaching career, he served as an assistant girls' basketball coach at The Bolles School and Paxon School for Advanced Studies in Jacksonville, Florida for a total of five years. In the 2006-2007 school year he accepted his first head coaching position at Englewood High School in Jacksonville, Florida, where he also was a teacher of students with disabilities. In 2012 he led the team to its first regional playoff game in nearly 10 years. After 6 wonderful years at Englewood, Coach McCleod accepted the girls' basketball head coaching position at Mandarin High School where he led the team to a second straight district championship and regional playoff appearance.

Coach McCleod is in his fifth year as Mandarin's head boys' basketball coach and is excited about the overall direction of the team, athletic department, and school. He led the Mustangs to its first District Championship and first playoff appearance since 2007. He is currently in his 18th year as a Duval County School Board employee. He earned his Masters degree in Coaching and Athletic Administration at Concordia University at Irvine in August of 2016. He is supported in all of his endeavors by his lovely wife Shante' McCleod and two beautiful children, Myiah and Dylan. Coach McCleod's philosophy is simple. We must strive to be our B.E.S.T (Being Exceptionally Special Today) in all that we do so that we may positively influence others to do the same.
Anthony Flynn, a native of Jacksonville, Florida graduated from Jean Ribault High School. He continued his education at Florida A & M University where he received his Bachelor's Degree in Physical Education. During his tenure with Duval County Public Schools, he taught Physical Education for 36 years (1980-2016) at various schools from middle to high school. Coach Flynn has also coached several sporting events such as basketball, football, track, and baseball to name a few. However, his love for football and basketball landed him in opportunities to coach both boys and girls gaining several accolades to his portfolio such Conference Champs to State and National Championship.
6 State Championships – Ribault High School

Boys Assistant Coach 1990, 1994, 1995
Girls Assistant Coach 2013, 2015, 2016

Girls National Champion 2016 as Assistant Coach – Ribault High School
Final Four – Boys Head Coach 2007 – Ribault High School
Gateway Conference Champs – Boys Head Coach 2010 – Ribault High School
Gateway Conference Champs – Boys Head Coach 2005 2006 First Coast High School
Coach Flynn believes in empowering all students to be the best person possible. He instills in his players that it takes heart, drive, academics and hard work to be the best. His motto is "The Best Is Yet To Come!"
Billy Bell played college baseball at Florida Community College at Jacksonville, where he was a JUCO All-American in 1989. He received a scholarship to play at the University of Miami, and participated in the World Peace Games in Moscow, USSR, later that year.
Assistant varsity baseball coach at Englewood High School from 1997-1999, where he helped the Rams win it's first state championship, and from 2003-2005. Won district title in 1998.
Head baseball coach at the Providence School from 2001-2003, where he guided the Stallions to back to back final four appearances in 2002-03 and the state title in 2003. Named FACA 1A Coach of the Year for Florida in 2003. Won district championships in 2001 and 2003.
Returned to his alma mater as head baseball coach at Sandalwood High School in 2005, where he coached until 2019, and helped the Saints win the Gateway Conference tournament in 2009, 2016 and 2017. Won district championships in 2009, 2010, 2012, 2013, 2016 and 2017. Mike Houser award recipient in 2011, 2012 and 2017.
Named Mandarin head baseball coach in 2019.
I was a 2008 Graduate of the Bolles School and continued my wrestling career at Rend Lake College. I was commissioned as a first lieutenant in the Georgia National Guard and later graduated from the University of North Florida with a Bachelor's Degree in Political Science. Getting back into the local wrestling scene, I served as the head coach at Episcopal for 3 years as well as head assistant coach at Bolles for 3 years, guiding 10 wrestlers to the state tournament with 3 wrestlers finishing in the top 3 in the state as well as a team top 10 finish at the state tournament. Coaching young student athletes is a passion of mine and I look forward to continuing on the strong legacy of Mandarin High School athletics. I believe in creating a positive atmosphere where student athletes work hard, are highly competitive, but above all develop a love of the sport.
Coach Tony Cuthbertson is entering his 2nd season as the Varsity Girls Soccer Head Coach at Mandarin High School. In his first year, he lead the Mustangs to a 7-11-2 record and a regional quarterfinal birth. Tony is a graduate of the University of North Florida where he received his Bachelors of Science in Sport Management. Tony currently serves as the Director of Coaching at Florida Elite Soccer Academy Oakleaf and holds his USSF D and NSCAA National Coaching Licenses.
29 years of coaching experience in both club and high school soccer
• USSF National C coaching license
• USSF National Youth coaching license
• NSCAA Youth license
• Trained in CPR and First Aid
• 8 District Titles (2009,2010,2012-2017)
• 3 State Final 4 (2010,2012,2016)
• 7 Gateway Titles (2009,2011,2012,2013,2014,2017,2019)
Steven A. Gonzalez has coached for more than a decade in various cities in Central and Northeast Florida. Born on the Caribbean island of Puerto Rico, he moved to the States as a toddler and was raised in Jacksonville, Florida. Before graduating from Edward H. White High School, he exceled in multiple sports; including track and field, football, and soccer. Steven went on to graduate from Edward Waters College with a Bachelor's Degree in Physical Education.

Below are a list of Steven's Coaching Accolades.

2018 FHSAA 5A FOOTBALL STATE RUNNER UP
NORTH MARION HIGH SCHOOL

2018 FACA SERVICE AWARD 10+ YEARS.

2016 NFHS BOYS COACH OF THE YEAR -FLORIDA.
Palatka High School

2016
Coached Ka'Tia Seymour (Palatka H.S.) in the 100M with the Nation's fastest time of 11.26 and fourth fastest time in the 200M of 23.26. Ka'Tia was awarded Florida's Gatorade Female Athlete of the Year.

2A State Champion:
Girls: 100M, 4x100M, 200M   
Boys: Discus
Runner-Up: Boys Shot Put
Boys Finished 3rd overall
Girls Finished 8th overall

2015
2A State Champion:                                                               
Discus & Shot Put
Boys placed 5th overall
2010
Coached Ryan Lankford (Paxon School of Advanced Studies) with the best High School long jump in the Nation, jumping 25'1. Ryan also had the third fastest time in the 100M with 10.41.


3 Individual AAU NATIONAL CHAMPIONS
1 Individual AAU NATIONAL RUNNER UP

State Champions 
5 Individuals 1 Relay
35 State Medalists

101 District Champions
35   Regional Champions
53   Conference Champions


2 District Championships
2 Regional Championships
4 District Runner Ups
Daniel spent the last two years coaching at the NCAA Division I level. He coached at South Florida in 2019, primarily focused on video breakdown, scouting and game preparation for opponents, as well as managing the team's international recruiting efforts.
While at UNCW, Daniel worked with both beach and indoor teams during their 2018 seasons. The indoor team returned to the Colonial Athletic Association tournament for the first time since winning the tournament in 2015. UNCW won a pair of in-season tournaments and stunned eventual conference champion Hofstra and defending champion James Madison. The beach team finished 12-16 against a schedule heavy with top-10 opponents. The pairing of Nicole Lott and Maddy Kline was selected to compete at the Bridgestone USA Collegiate Beach Volleyball Championships in Hermosa Beach, Calif. Lott and Kline went 2-2 during the tournament.
Daniel has extensive international coaching experience, primarily in his home country of Sweden, where he has coached professionally for over 10 years. Daniel served as an assistant coach for Sweden's Junior National team in 2017, earning a silver medal at the Northern European Volleyball u19 Championships in Kettering, England. From 2014-17, he was the head coach of the Women's A-Team for the Gislaved Volleybollklub, which competed in the Elite Series. He began his coaching career with his home club, Ljungby Volleybollklubb in 2009, and recently led the team on their first international trip to compete at the European Global Challenge in Pula, Croatia in 2018.
He graduated in 2005 from Sunnebogymnasiet in Ljungby, Sweden and later earned his Masters in Education from Linnaeus University in Växjö, Sweden, in 2011.
COACHING CAREER
2020-Present, JJVA
2019, University of South Florida
2018, University of North Carolina Wilmington, beach & indoor
2017, Swedish Girls' Junior National Team (u19)
2014-17, Gislaved Volleybollklubb (Sweden)
2009-14, Ljungby Volleybollklubb (Sweden)
Head Coach 14U | Fleming Island Lacrosse Club, FL | February 2018-May 2021
Volunteer Assistant Coach | St. Bernard High School | Spring 2018
Student Athlete | St. Bernard School | 2007-2012
Student Athlete | Michell College | 2012-2016
Men's League | FLL | 2017-Current
Project 17 Athletic Trainer
Kaitlyn Motyka is Mandarin's new full time Athletic Trainer from Project 17. She graduated with her BS in Athletic Training from UNF, and is currently seeking her Masters in Kinesiology at JU. Kaitlyn stated "I will strive to support, protect, and educate every student athlete so that they may reach their goals here at Mandarin High School. Go Mustangs!!"
Head Coach of the Bowling team, JV Girl's Soccer, and Asst. Varsity Lacrosse
My name is Ashley Hellett and I have had the pleasure coaching at Mandarin for the last 6 years. I am the Head Coach of the Bowling team, JV Girl's Soccer, and Asst. Varsity Lacrosse. Nothing has made me happier than earning the title of Coach. I am a sports enthusiast. I currently play rugby for the Jacksonville Sinners and I am the Baseball Operations Manager and Social Media Coordinator for the Jacksonville Indians semi-professional baseball team. Working with my student athletes is one of the greatest experience I have had. My girls teach me as much as I teach them. I am very blessed that I am coach for one of the most competitive schools in Duval County. Go Mustangs!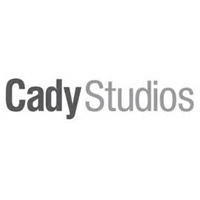 Become a sponsor of Mandarin Athletics
Athletic Director
Mandarin High School